Yo-Grab Yo-Go
Introducing our NEW delicious Yo-Grab Yo-Go snack range at Yo-get-it. 6 different yummy snacks to pick from.
Apricot Delight, Yoghurt Coated Sultanas, Chocolate Peanuts Clusters, Raw Almonds, Fruit & Nut Mix and Honey Roasted Peanuts.
For $4.50 each. Grab them as your leaving the store, keep them in the car, bring them back home or throw them on top of your frozen yoghurt.
They're too good to resist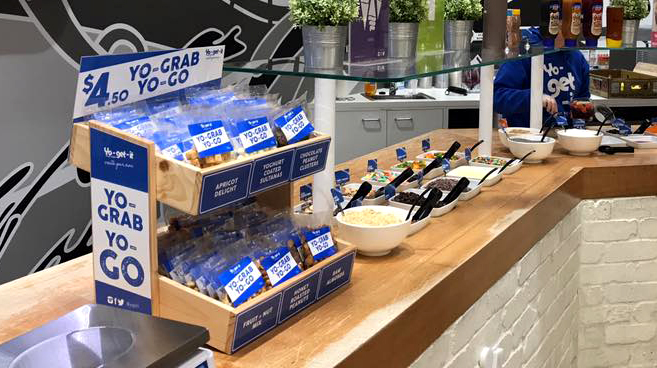 Important Details
Where:  Chapel St, Highpoint, Northland, Fountain Gate, Knox, Southland
Date: From 6 June 2017