FRANCHISE PARTNERSHIPS AVAILABLE
Yo-get-it is seeking passionate, business-minded individuals who are enthusiastic and capable of developing their own thriving business in Australia's frozen yoghurt market. If you possess a can-do attitude and have the drive and know-how to be your own boss, the Yo-get-it team could be your perfect business partner.
As a franchise partner Yo-get-it offers a friendly and supportive team of experienced business professionals, to support you on your journey. The Yo-get-it processes and systems are tried and tested, proven to be supportive in assisting you to achieve your business goals.
Yo-get-it already has nine stores and two mobile units in Australia and a further two stores in China. The range of opportunities to become a Yo-get-it Partner include: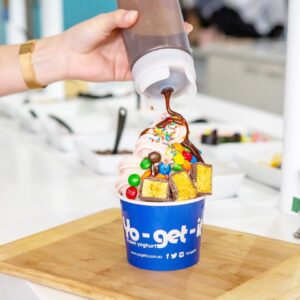 START A YO-GET-IT
STORE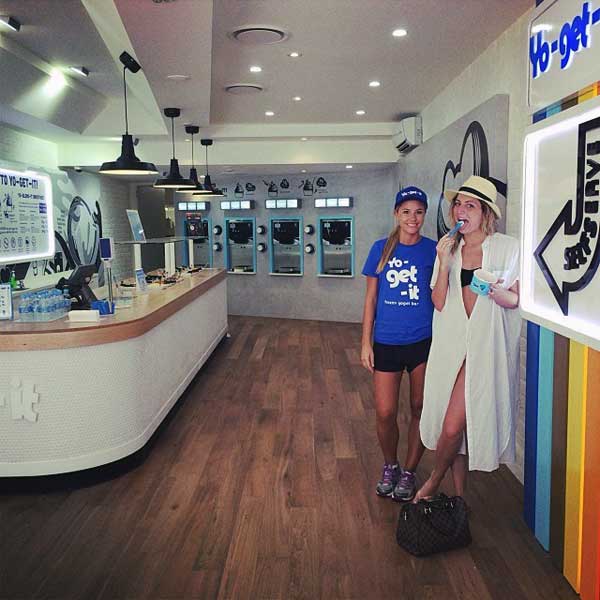 OPEN A YO-GET-IT
KIOSK
HIT THE ROAD WITH A YO-GET-IT MOBILE
FOOD TRUCK
ABOUT YO-GET-IT
Yo-get-it is Australia's original frozen yoghurt business.
Starting with a single store, the Yo-get-it brand has enjoyed ongoing growth and recognition, now including nine stores throughout Australia and three stores in China.
Yo-get-it's ongoing growth and success is underpinned by their creative approach of offering their customers an innovative, individualised purchase journey know as 'Create Your Own'.
When making a Yo-get-it treat, our customers are in charge. Their choices include:
their cup size,
a range of traditional and innovative frozen yoghurt flavours,
and toppings that can vary from superfoods, nuts, and fruit right through to brightly coloured lollies and sweet treats.
This customised approach allows customers to make their Yo-get-it creation according to their taste, hunger and dietary requirements. There is also a 'Pay-By-Weight' costing system that further empowers customers to have control over the amount that they spend.
The Yo-get-it team works tirelessly to innovate new and creative products, toppings and frozen yoghurt flavours, always maintaining their offering of fantastic tasting, premium quality products.
Backed by the strong business team within McMullin Group, Yo-get-it has developed a supportive, sound and flexible franchise model and are looking to continue growing the franchise business into a robust national operation.
Franchise opportunities to partner with the Yo-get-it team exist in key locations for business owners interested in running their own:
Store,
Kiosk or
Mobile Yo-get-it Food Truck
McMullin Group is a privately owned, diversified investment company established by the late Ian McMullin, who also founded the iconic Australian company Spotless Group Ltd.
CURRENT LOCATIONS
Yo-get-it Stores and Kiosks are currently located:
VIC
Yo-get-it Northland
Yo-get-it Southland
Yo-get-it VIC Food Truck
QLD
Yo-get-it Chermside
Yo-get-it Deception Bay
Yo-get-it Hervey Bay
Yo-get-it QLD Food Truck
SA
Yo-get-it Marion
CHINA
Yo-get-it China
AEON MALL, Industrial Park, Suzhou City
AEON MALL, High-tech District, Suzhou City
SUNING PLAZA, Chong'an District, Wuxi